At The Beeches Caravan Park we have an array of different caravans available for purchase. Browse through our caravans and if you have any questions please feel free to get in touch! 
Our caravan park is currently being developed. We are improving the quality of our parks landscape, design and surrounding.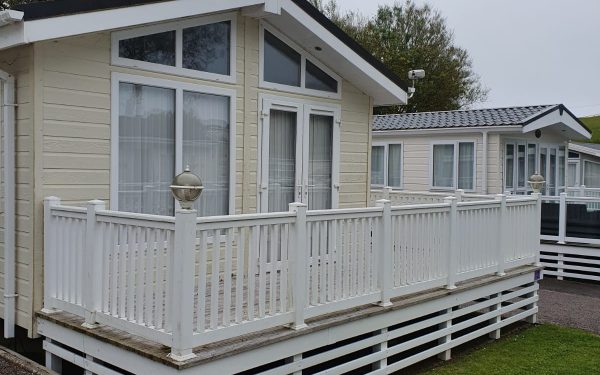 2012 PRESTIGE SEABREEZE @HESKET PARK
We are incredibly excited to welcome the beautiful 2012 Prestige Seabreeze to Hesket.
This lodge is the ultimate holiday home design. The Prestige comes equipped with all the essential features, plus additional luxuries and thoughtful touches throughout, as well as stunning contemporary furnishings and incredibly modern accents.
With fresh fabrics and subtle colours, the inviting Prestige rewrites the rules on great value family Holiday Homes, complete luxury at an affordable price.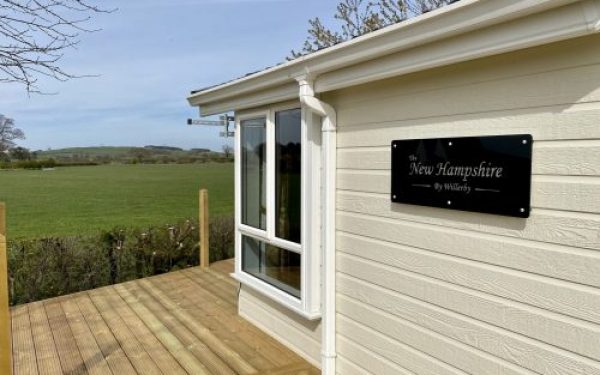 2011 WILLERBY NEW HAMPSHIRE @HESKET PARK
Pleased to welcome the incredible New Hampshire 40' x 16' x 2 bedroom, Available NOW! This outstanding lodge is now on the market here at Hesket Caravan Park, Cumbria CA40JF. Step inside the Willerby New Hampshire lodge and admire the fantastic layout, bright natural colours throughout. Explore the open-plan wraparound kitchen with it's integrated appliances, well designed, fully fitted kitchen is enhanced by the introduction of the smart worktop, designer cooker hood and large integrated fridge freezer.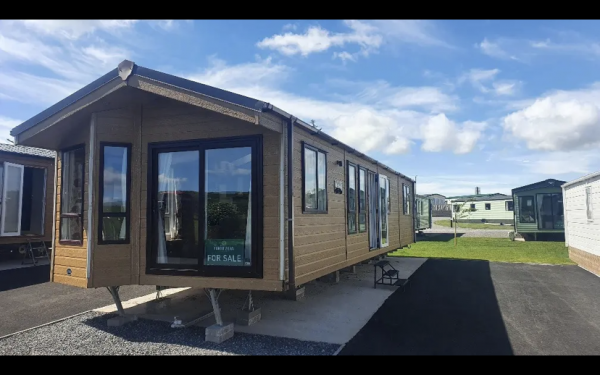 2013 ABI THE LODGE @ FOREST VIEWS
The 42ft x 13ft two bedroomed lodge is the top range model from the ABI stable so it's no surprise that it comes with a plentiful supply of goodies.Externally for example, the holiday lodge sits on a fully galvanised heavy-duty chassis and has uPVC cladding. It also has upgraded external walls, uPVC double glazing, plus a patio door in the end wall of the lounge. It has a pitched pantile roof and domestic gutters and downpipes.Internally, what isn't so noticeable is that a winter premium pack is standard making the lodge a good choice for owners who want to holiday all year round. As you enter, the first thing that strikes you is the island unit in the kitchen area.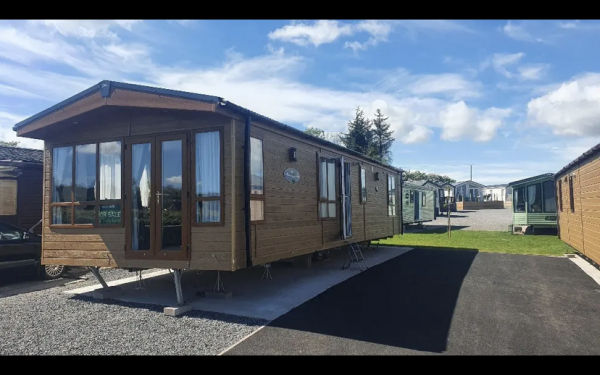 2014 REGAL AUTOGRAPH @FOREST VIEWS
We would like to show you this holiday home which has double glazed French doors leading to a spacious living area you can't help but be impressed by.The doors are framed by full length curtains with wide vertical stripes and the colours are reflected in the freestanding accent armchair and scatter cushions on the four seat sofa, which has a matching footstool.The focal point of the room is the remote control flame effect electric fire.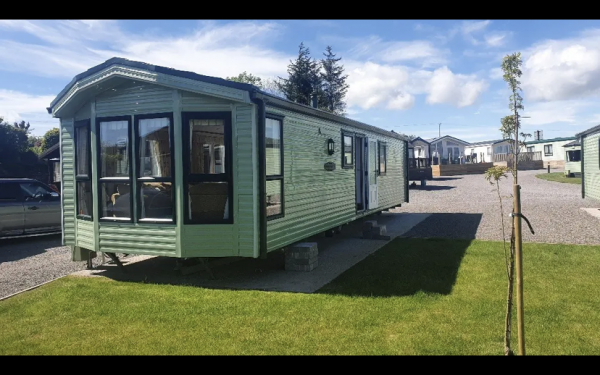 2005 WILLERBY WINCHESTER @FOREST VIEWS
We are pleased to introduce The Willerby Winchester at our sister site Forest Views, A lovely warming and inviting holiday home for you to enjoy! The lounge is partly closed off from the kitchen and dining areas, which gives you space to relax. There are large front windows which fill the living space with natural light, plus a sofa and two armchairs so everyone can be comfortable.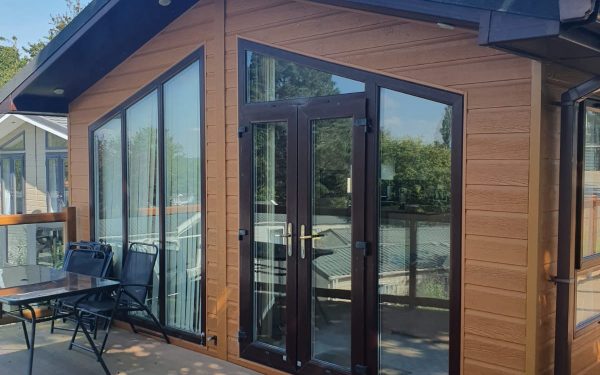 2009 Monaco Duo Lodge @ FOREST VIEWS
We are pleased to introduce The 2009 Monaco Duo Lodge  at our sister site  Forest Views, The lounge area has plenty of space all ready for freestanding sofas,  there is a stylish electric fire and front opening doors out to the decking which is ideal for enjoying the summer sun.If you like entertaining the Monaco Duo is fabulous.  The breakfast bar in the middle of the kitchen area ensures there is extra dining space if required, or extra worktop space, with cupboards underneath it becomes a valuable asset.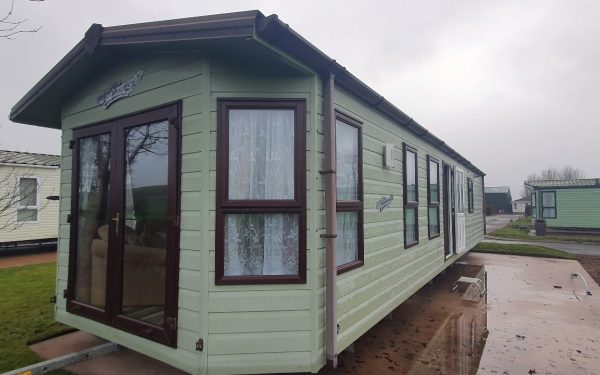 he ABI Ashcroft is a lovely, spacious holiday home offering great value for money and a selection of high quality fixtures and fittings. This 2008 ABI Ashcroft is a superb two bedroom caravan, built to modern high standards, with a wealth of quality fixture and fittings. With front outlook doors and plenty of storage, it is ideal for family use. The comfortable lounge has freestanding furniture with a fold out occasional bed and electric fire. There is also a TV stand and complimentary furniture.